By: Chris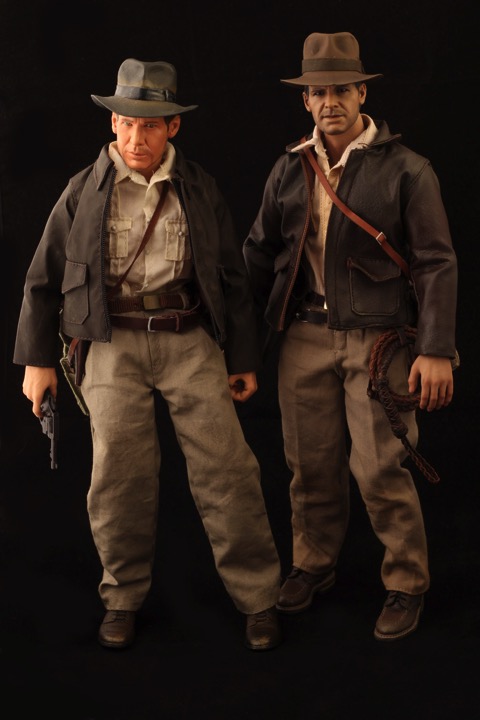 In this toy review, we're going to take a look at the two Indys. At least two of the most recent (and popular) Indiana Jones collectible figures. We're going to take a fair look at both the Sideshow Indiana Jones figure and the recently released Hot Toys Indiana Jones Deluxe figure. I tried to get the images as large as I could (while maintaining space for text) so if you're on dial-up…. well…. you just shouldn't be on dial-up.
Read More...
March/27/2011 10:44 AM Filed in:
Blog
By: Chris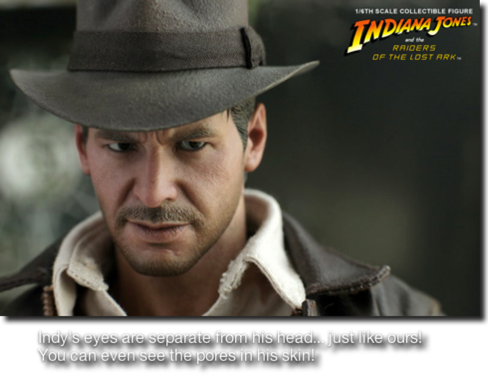 This blog is about my obsession with toys. No–let me more rephrase that and say toys that happen to be high art. I realize that many people might disagree with me on that point but I plan to change your mind in this article.
Most of you know that I'm a huge toy collector. I've always loved toys. Even as a child, I didn't want every toy on the market, but rather the ones that I thought were aesthetically pleasing. I would pass over a toy that was popular because it just didn't look cool to me. My GI JOE army was a strange amalgam of good guys, bad guys, and toys that I took apart to re-assemble in a fashion that I thought was best. Certain heads just didn't look right on certain bodies and some arms and torsos worked better on a different set of legs. By the time I got done compiling my forces, they pretty much all worked for a unified "Army of the Cool" and usually fought against a potpourri of the worst figures I'd get as a gift (the ones I didn't pick out for myself).
Read More...
By: Rob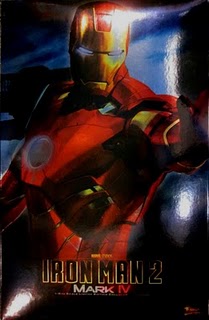 Welcome to my first toy review for Pladd Dot Toys. Having never done a proper toy review before, we will learn all of this together. I'll tell you though, if you find yourself doing a first toy review there is no better way to start than reviewing the Iron Man 2 Mark IV by Hot Toys. This is perhaps the best looking figure that I've ever personally owned....and I own A LOT of toys. Hasbro, Mattel, ToyBiz, Marvel Select, DC Direct, Gentle Giant, Sideshow, Medicom, etc.. This is the first Hot Toys figure I've owned and I'm amazed at the detail that they've put into this figure. If you're a serious collector and you've got the smack to lay down for a figure of this caliber then you won't be disappointed. Hot Toys has gone the extra mile in detail for this figure like no other company that I've ever bought from before. Enough talk, lets get going shall we.


The Iron Man 2 Mark IV comes in a nice looking package, but even so, it doesn't do the contents justice.
Read More...