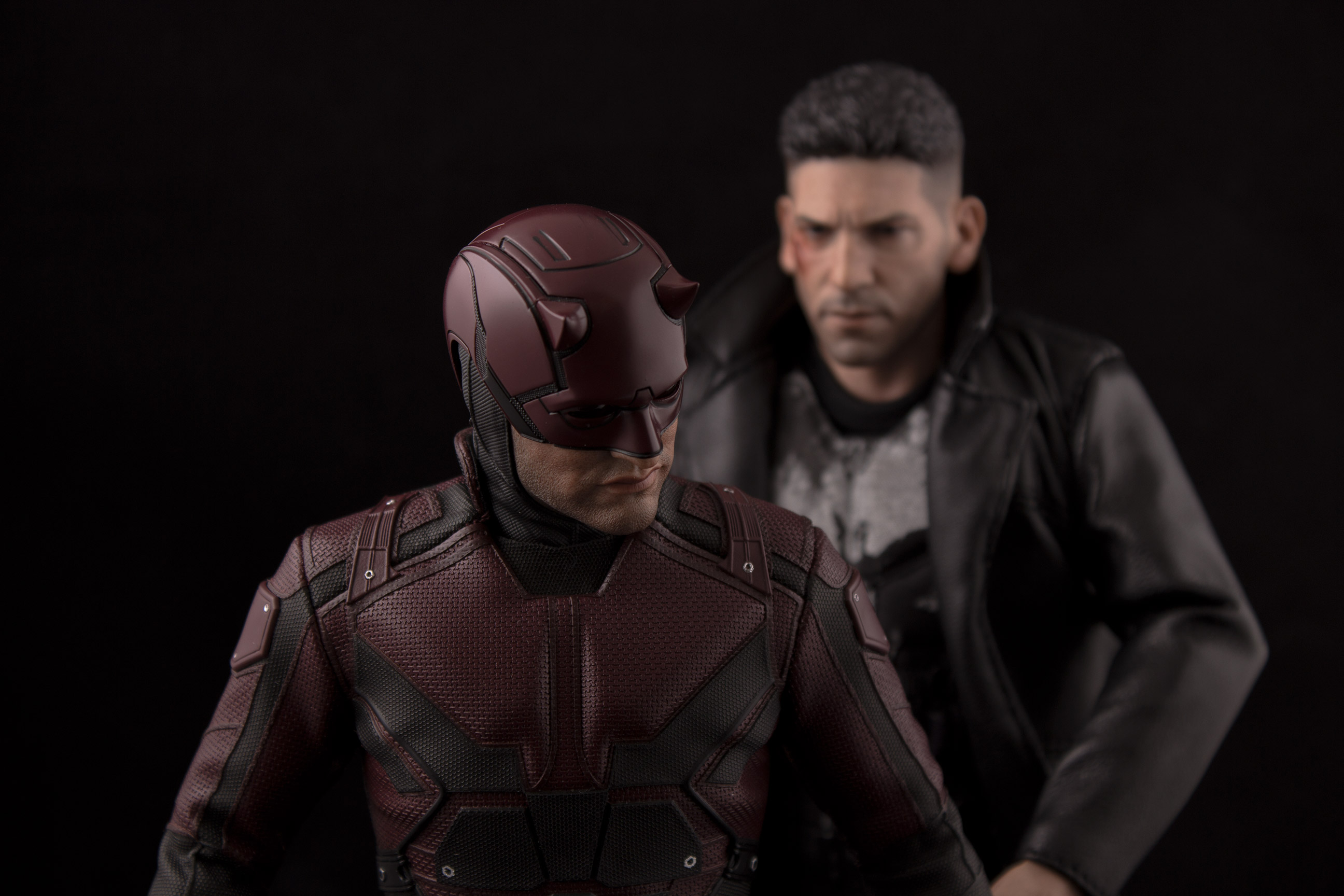 Okay. I know it's been a GOD AWEFUL LONG TIME since I've done a toy review. I have no excuse except for the fact that I run six companies, teach music, manage 20 employees, started developing new software, and have been working hard on finishing my new album. Aside from that—no excuses.
Anyway, let's start this out with this thought:
IT'S BEEN AN AMAZING YEAR FOR TELEVISION!
With the advent of streaming services like Netflix getting into television production, I have to say that it's got to be television's new golden age. Let's face it, Daredevil, Luke Cage, Jessica Jones, Iron Fist, and STRANGER THINGS are collectively some of the best television that we've ever seen. The acting, directing, longer story line development, and special effects have really ushered in a new age of TV that we just haven't seen the likes of before.
That being said, I thought I would do this review about the new Daredevil and Punisher figures. Daredevil is the show that got me hooked on Netflix as a production company. It was the first show that I ever binge watched and I was hurting from lack of sleep (as I am right now recovering from Stranger Things season 2).
Read More...